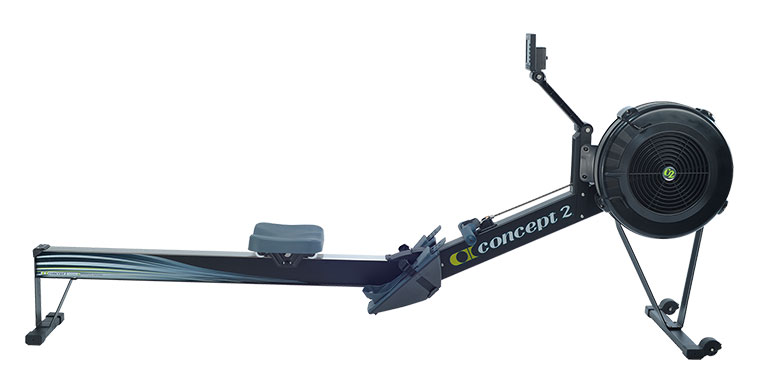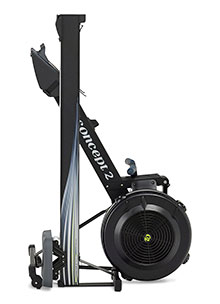 Size in training: length 240 cm, width 63 cm, height 90 cm, (bench height 37,5 cm)
Length of room required for training: 285 cm
Storage space disassembled: 90 cm x 63 cm x 137 cm
Weight: 28 kg
---
Quality and attention to each detail characterize all versions of Concept2 RowErg. Reliability, durability and accuracy in measuring training results elevate concept2 RowErg's competitors above their main age. Concept2 RowErg is a fitness machine that is suitable for both gyms and homes and has been in the status of the best rowing machine in the world for many years. The unique design allows everyone to st. from recreational rower to professional athlete, still mimic the movement of rowing and train the whole body safely and efficiently.
RowErg standard equipment includes monitor PM5.
Monorelss is made of aluminum and covered with a stainless steel coating, resulting in lightness and durability. The smoothly moving bench on the rollers allows the full application of the pull leg muscles.
The ergometer is easy to disassemble into two parts – for more convenient transportation and storage.
The ergonomic handle ensures the natural position of the hands and feet when rowing.
The construction of the air chamber reduces the noise of the flywheel and ensures smoothness of movement and the feeling of rowing on top.
The spiral choke controls the flow of air to the flywheel and allows the user to choose between a light "fast" boat and a large "slow" boat. The aeration is adjustable in ten steps.
For stability and comfort, the Flexfoot system allows you to set the foot mount to the appropriate position regardless of the foot number.
Nickel chain maintains cleanliness and reduces maintenance
With the help of built-in wheels, the ergometer is easier to move.
Doesn't need power.