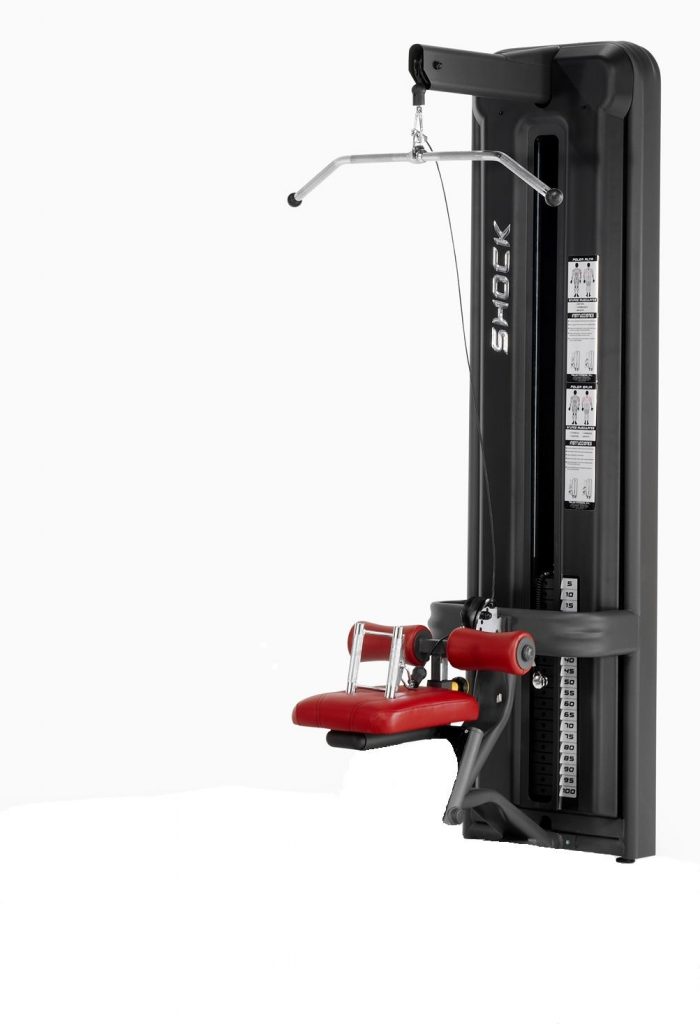 Size:186.4cm x 57cm x 223.5cm (LxWxH)
---
Weight:193 kg
---
Instruction pictogram included.
Warning and Safety of Use Signal Label.
Main frame: 120x50x2mm OVAL steel tube. and 100x50x2 mm. Calibrated. SAE 1008 curved in the cold.
Selection needles of the magnetized aluminum weights to prevent their fall when the exercises are performed and with spiral cable to prevent their loss.
Weight traction cable: Steel in a configuration of 7×19+1 with 3 mm diameter and coated in polyamide up to 4 mm. with a break resistance of 560 K. ExerFlexPro.
Pulleys: Made of polypropylene, with double FAG waterthorn bearings and precision grinding to ensure long cable life, smooth movement and maximum durability.
Fairing: Fairing of the towers where the weights are in ABS to improve appearance and increase safety.
Security: Machines manufactured under UNE-EN 957.1 and 957.10
Plates or weights: Calibrated steel, they carry polyamide bushings for smoother operation and avoid noise in performing the exercise.
Load: 100 K. (plates or weights of 5 K.) Low pulley outlet with seat and with 100 K. output for high pulley with seat and 100 k. .
Height adjustable legrest.
The grips are neoprene, anti-allergic and non-slip.
The supports where the feet are placed are coated with RILSAN 2 mm thick.
Painting: The metal parts pass through the degreasing and phosphating tunnel, then pass through an electrostatic paint booth and painted with polyester powder paint. Go through an oven for polymerization at 220o
Complying with ISO 14001 environmental protocol in environmental policy.