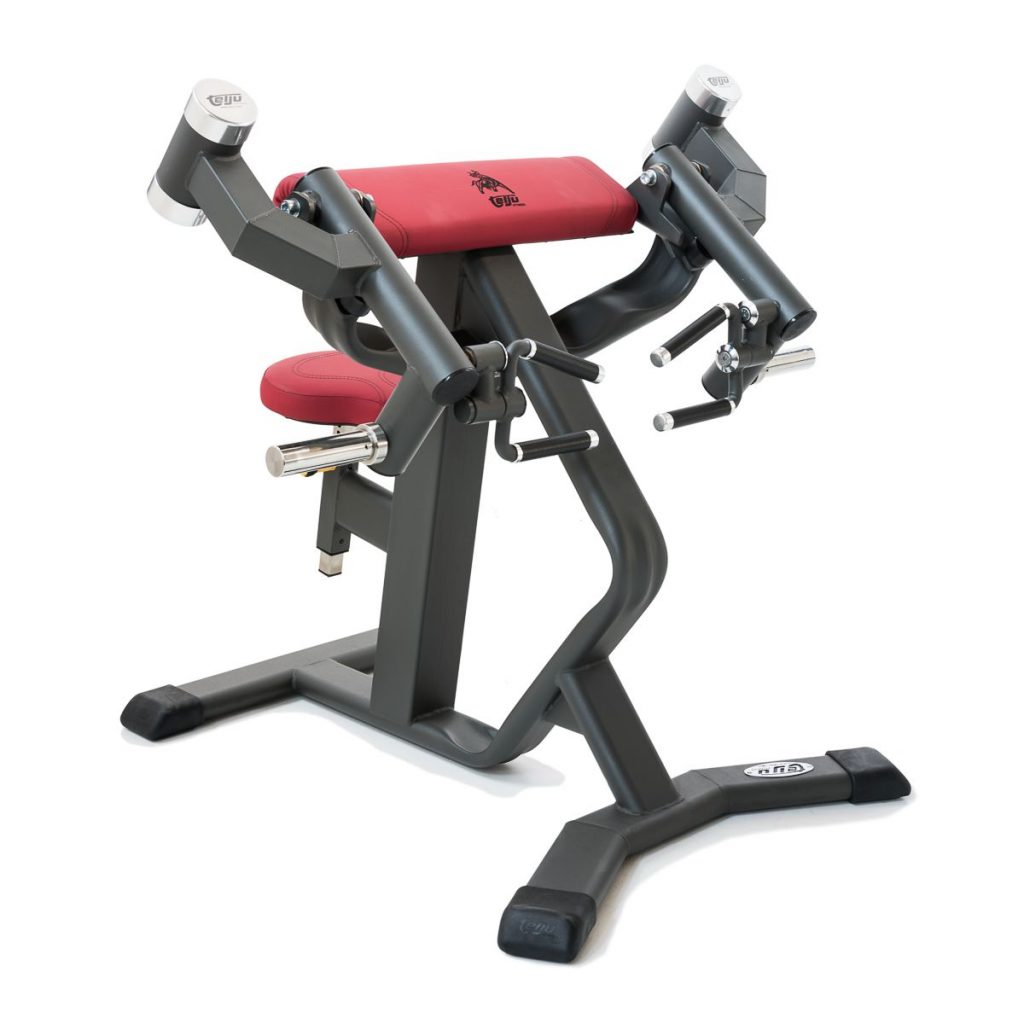 Size:96cm x 161cm x 134cm (LxWxH)
---
Weight:104 kg
---
Warning and Safety of Use signal labels.
Main racks: Rectangular tube of 120x120x3 mm. 120x50x3 mm. and OVAL of 120x50x2 mm. Cold-curved SAE 1008 calibration.
Security: Machines manufactured under UNE-EN 957-1, 957-2 and 957-4:2006+A1
Seat and armrests: Made of high density foam rubber (150), with a thickness of 4 cm., upholstered with skay fireproof and antibacterial. Fully anatomical armrests to present at all times a good position of the user avoiding injuries in the execution of the exercise.
Seat: Height adjustable. Stainless steel.
Neoprene grips, anti-allergic and non-slip.
Painting: The metal parts pass through the degreasing and phosphating tunnel, then pass through an electrostatic paint booth and painted with polyester powder paint. Go through an oven for polymerization at 220o. Complying with ISO 14001 protocol in environmental policy.