WHY IS REAX FLUIBALL SO INNOVATIVE?
It Is The First Neuromuscular Training Ball Ever To Enable Working With A Variable Load
The unpredictability of water turns any exercise into a truly 
high-intensive neuromuscular training activity
.
Reax Fluiball exploits the patented technology of "Sudden Dynamic Impulse": for the first time, it is possible to generate tactile stimulations as well as motor interference during a training activity. These impulses enhance the movement, forcing the athlete to a much higher muscular activation.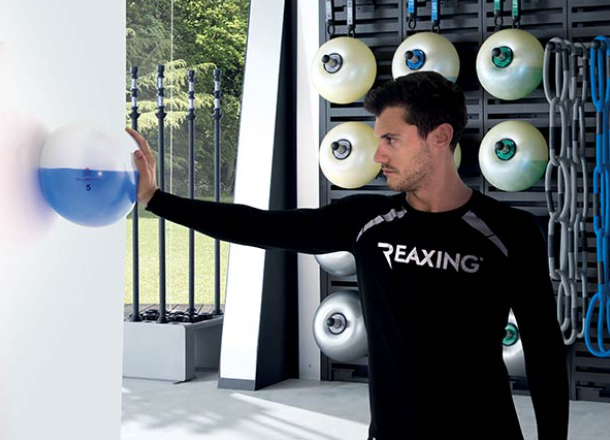 REAX FLUIBALL BALANCE Ø 55 CM & Ø 65 CM
REAX FLUIBALL ACCESSORIES
It is composed of five rings and is available in four weights: 2KG, 4KG, 6KG, 8KG
Due to its flexible and dynamic structure REAX CHAIN is a versatile tool that allows you to perform multiple exercises. It has infinite grip patterns, infinte exercise possibilities and can be used as a kettlebell, a dumbbell, a barbell, a battle rope or a Bulgarian bag turning your workout into a fun and engaging experience.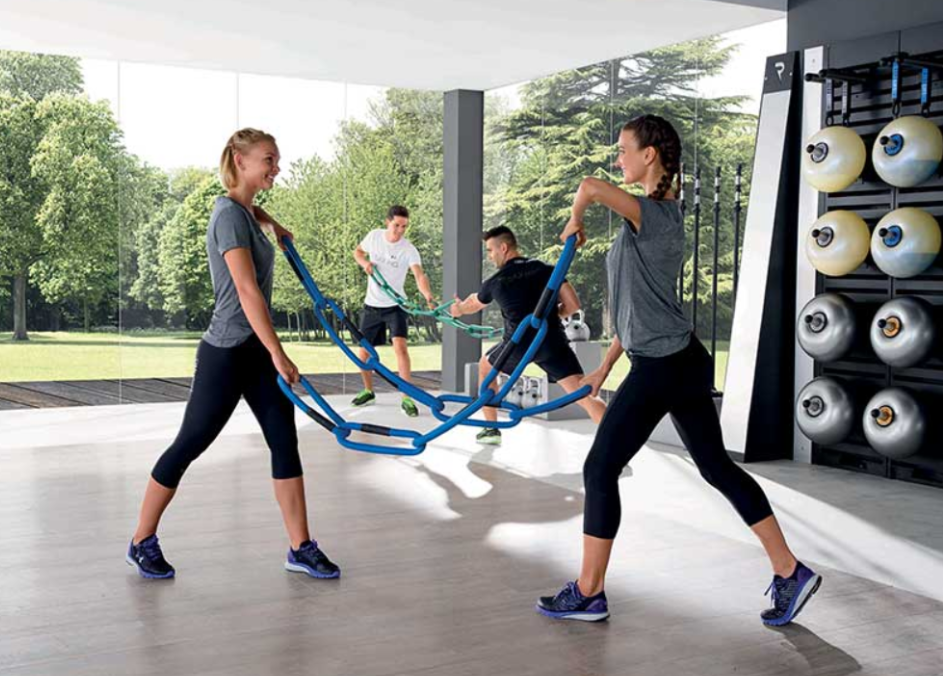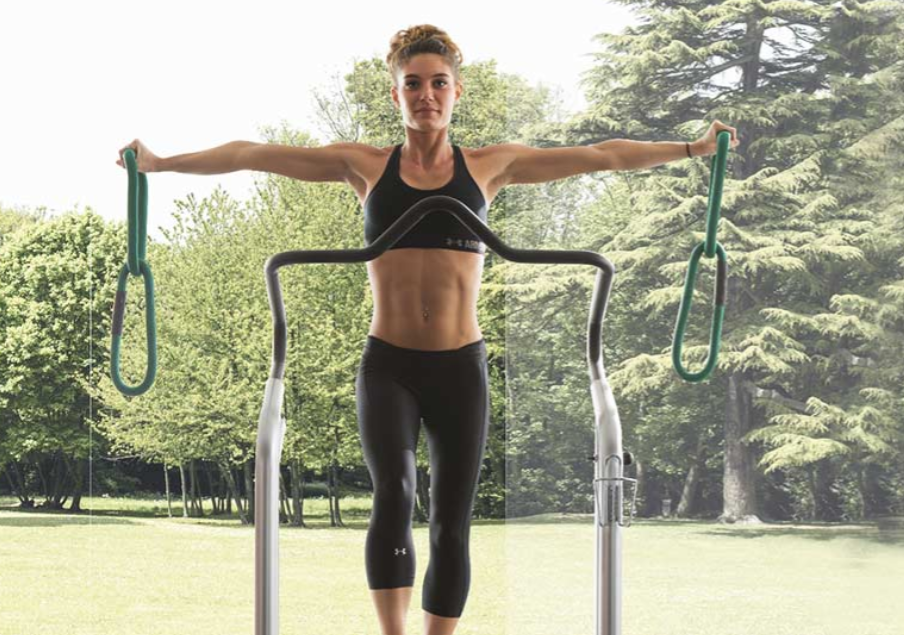 It is composed of two flexible and adjustable rings and is available in three different weights: 1KG, 2KG, 3KG
You can use REAX CHAIN TWO as a single tool or you can use them as a pair. Reax Chain has two has infinite grips so switching exercise could not be easier. This tool is perfect for group activities such as Group Cycle, Circuit Training, Indoor walking or Mobility where a lower weight is required.
5 DIFFERENT DIAMETERS
Ø 16CM
Ø 26CM
Ø 30CM
BALANCE Ø 55CM | Ø 65CM
FLUID INSIDE
The liquid destabilizes any exercise, creating an unstable environment during each movement. Each weight and related diameter is identified by a specific color.
LONG LASTING
The technology used to make the Reax Fluiball ensures it is long lasting, safe, easy to clean and looks good for longer.
SOFT SHOCK
Due to the soft nature of the Reax Fluiball it is a one-of-a-kind functional tool. You can throw it, lift it or slam it with no harm to surfaces.
VERSATILE
Different weights and diameters allow the user to customize their training programs, improving any workout beyond standard products.
FUN
Reax Fluiball makes any movement fun, interesting and different.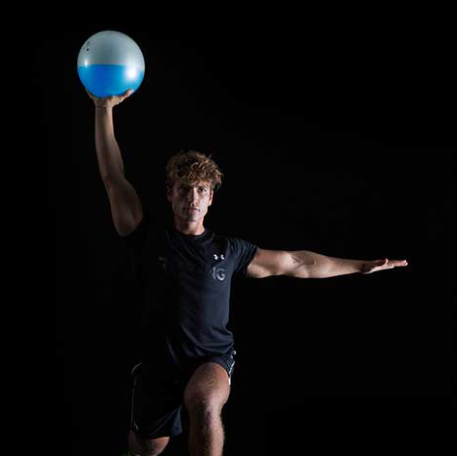 It enhances any strength workout by adding unpredictable load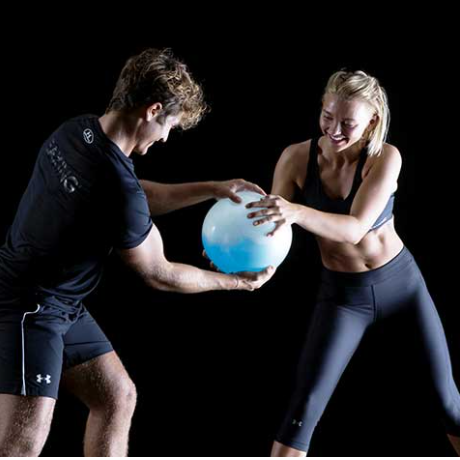 It develops neuromuscular coordination in a any workout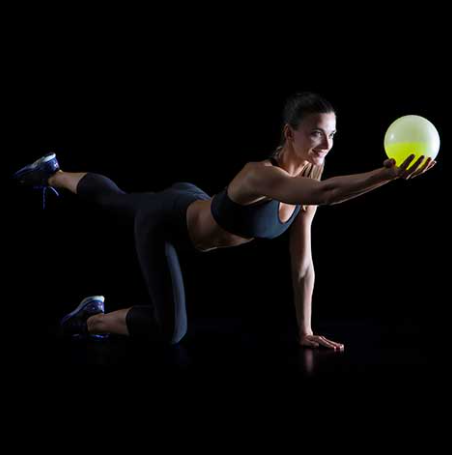 Proprioception training is enhanced by the unstable properties of the ball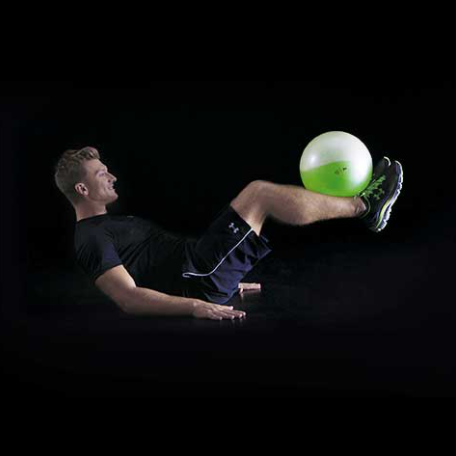 It asists in adding difficulty to any workout to boost endurance training
WHAT MAKES FLUIBALL UNIQUE
With its proprioceptive and unpredictable qualities Reax Fluiball can be used in
any workout to enhance the difficulty through instability.
REAX FLUIBALL HELPS TO IMPROVE STRENGTH AND STAMINA
REAX FLUIBALL HELPS TO IMPROVE COORDINATION
REAX FLUIBALL IMPROVES BALANCE
REAX FLUIBALL IMPROVES METABOLIC CONSUMPTION
REAX FLUIBALL IMPROVES SPORT PERFORMANCE
REAX FLUIBALL REDUCES THE RISK OF INJURIES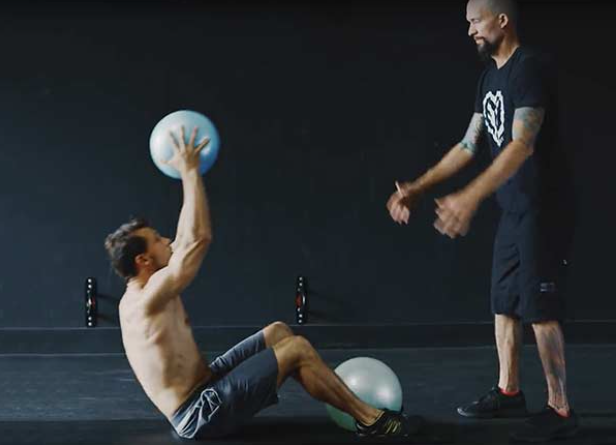 Unstable conditions improve the benefits of functional training, requiring a constant neuromuscular activation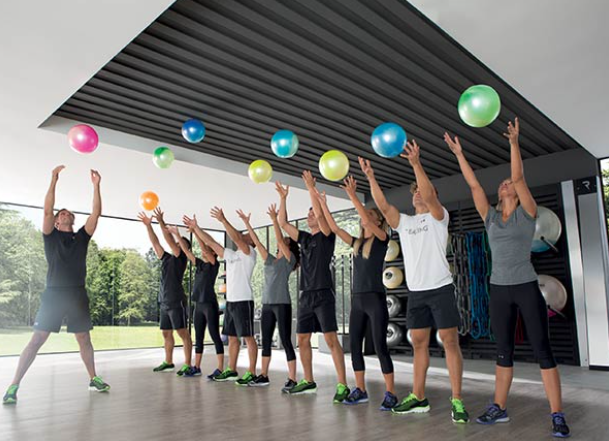 Reax Fluiball replaces standard training tools and can be used for any kind of training program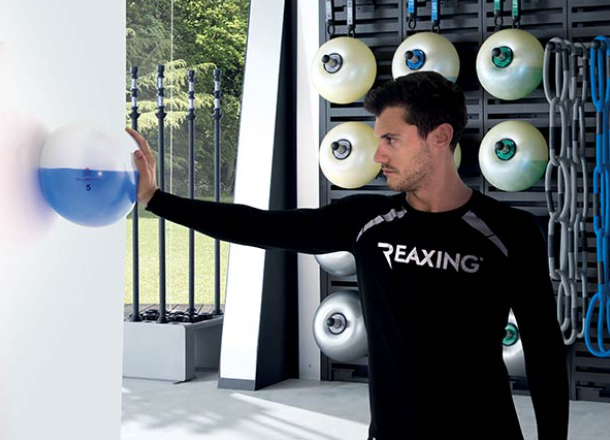 From prevention to strengthening programs, Reax Fluiball is dynamic, functional and highly intensive in terms of proprioception
What's more fun than a ball?
Reax Fluiball is an innovative tool that can be used in group activity, personal training sessions and as part of a workout routine. The wide range of weights and sizes are ideal for any scenario and the unpredictability of the ball makes any workout more challenging and fun.
With this tool, you can create endless fun and effective workout programs.
Proprioceptive impulses improve athletes' skills significantly. Compared to standard functional tools, Reax fluiball creates a more intense user environment leading to higher metabolic consumption.