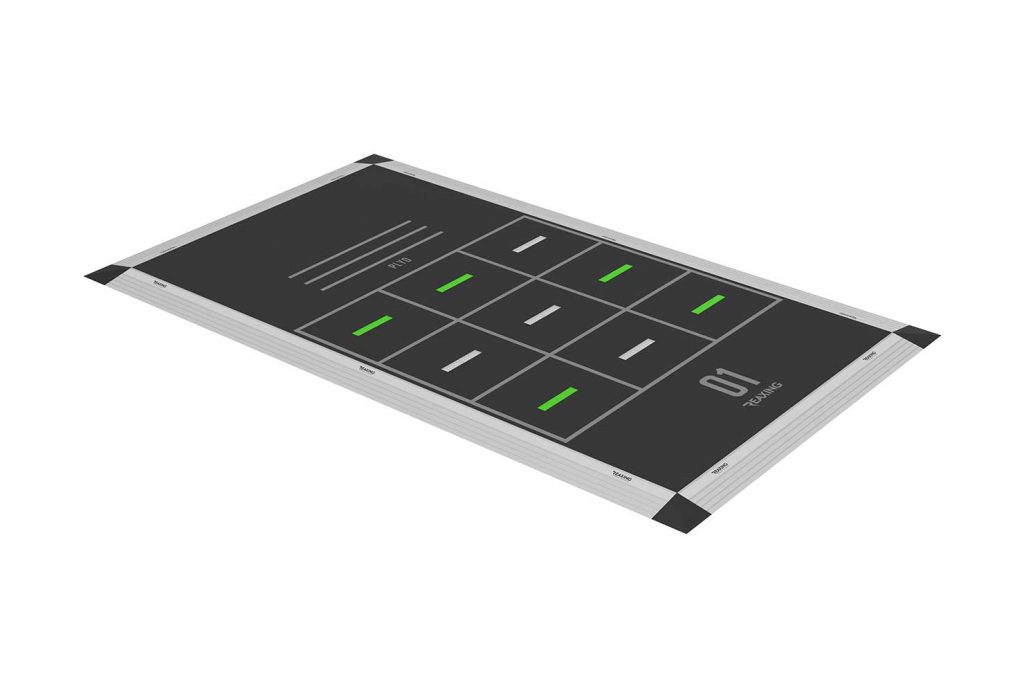 TECHNICAL SPECS

| LENGHT (CM|IN) | HEIGHT (CM|IN) | WIDTH (CM|IN) | WEIGHT (KG|LBS) |
| --- | --- | --- | --- |
| 280,00 | 110,24 | 3,00 | 1,18 | 180,00 | 70,87 | 94,00 | 207,23 |
POWER INFORMATION

| POWER SUPPLY | POWER CONSUMPTION |
| --- | --- |
| 110-240V / 50-60Hz | 100W |
SHIPMENT INFORMATION

| PACKAGES | TYPE | TOTAL VOL (M³) | WEIGHT (KG|LBS) |
| --- | --- | --- | --- |
| 2 | CARTONS BOX | 2,790 | 97,00 | 213,85 |
REAX I-FLOOR IS THE SMART FLOOR THAT THROUGH LIGHTS WIRED SATELLITES ALLOWS TO DO COGNITIVE AND REACTION TRAINING.
Our infamous REAX LIGHTS led technology is incorporated into the REAX I-FLOOR to enhance reactivity, speed, cognitive function and cardiovascular capabilities. The six available colors of the lights allow individuals or small groups of 3 to 6 peoples to perform different exercises.
We suggest the combined use of other accessories such as REAX PLYO, STAND UP BENCH-1 and Reaxing Training Apps.
Three types of control stations are available:
– Basic Control Station;
– Induction Charging CONTROL STATION with 1 Wi-fi satellite included;
– Induction Charging CONTROL STATION with 3 Wi-fi satellitea included.
The user can select pre-configured training programs froma dedicated 7″ touch screen:
– Programs for cognitive activity
– Programs without involving cognitive activity
– Circuit Programs