WHY IS REAX RAFT A FITNESS TREND?
Finding the right balance turns any workout into a challenge.
REAX RAFT is a brand new and original product to develop motivational training programs on water. The unstable surface amplifies the intensity of any exercise. The athlete has to quickly activate prompt reactions to recover balance after any oscillation. Any exercise becomes more effective and motivating when performed on REAX RAFT. Through this product, it is possible to review standard training formats from a fresh and motivating point of view.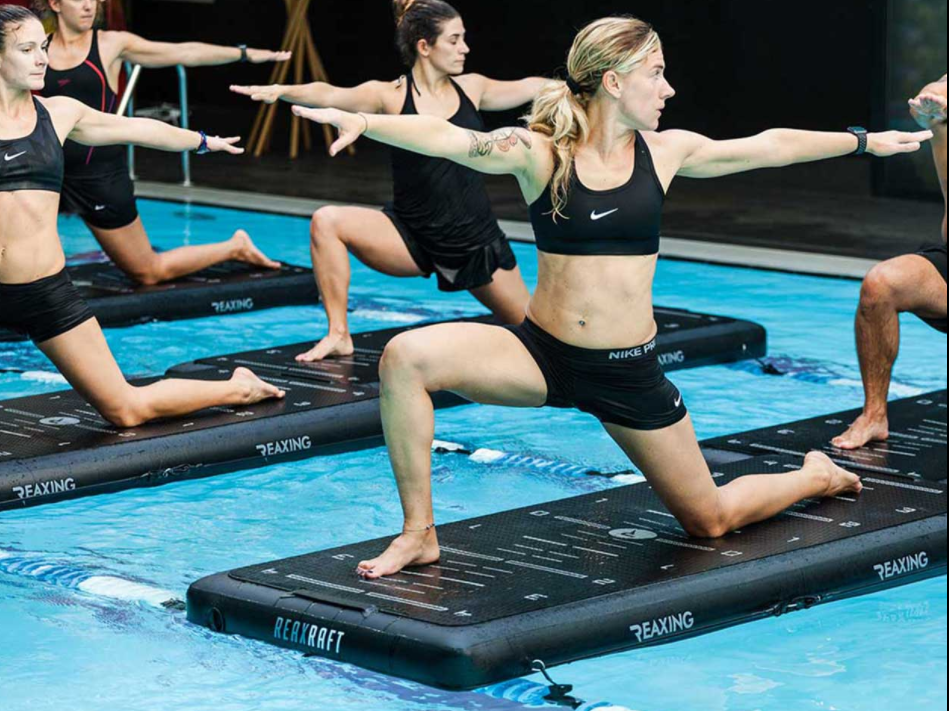 REAX RAFT PRO & REAX RAFT BASIC
COORDINATION
Reax Raft improves self-awareness and body perception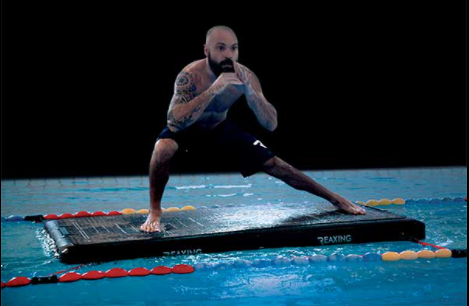 A basic training program leading up to all specific programs. It sets the stage to approach the first levels of destabilization, activating the neuromuscular and cardiopulmonary systems.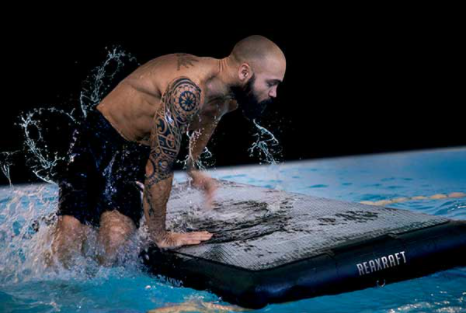 A fun program conceived to improve balance, agility and strength through the use of light weights and elastic resistances.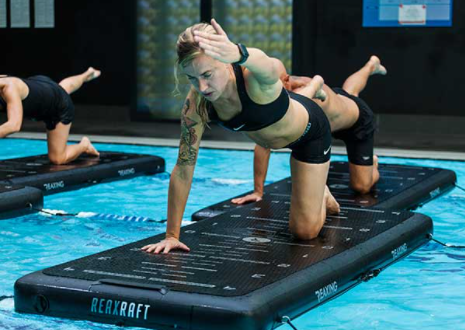 Pilates on Reax Raft fosters muscle relaxation, due to the water wave motion. This program aims at improving body strength while correcting the posture.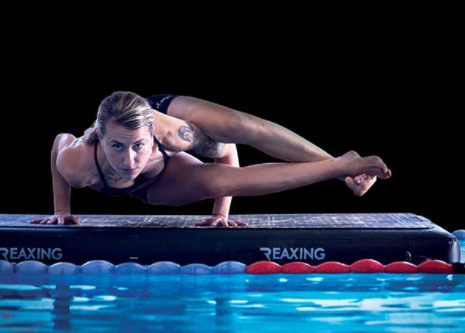 The tradition of a thousand-year old discipline meets a brand new tool. All the deepest muscles are activated, amplifying the benefits of the typical yoga positions.
AQUA TRAINING BY REAX RAFT
Improve your performances and achieve your goals through focused training programs.
REAX RAFT AQUA TRAINING combines all fitness components with water.
Each training program combines toning exercises with coordination and joint mobility activities, in a very efficient and fun way. Classes last from 30 to 60 minutes.
Trainers can customize the training programs according to their athletes' needs and progressions.
REAX RAFT amplifies the workout in terms of physical performances and psychological well-being in a way that only water can do.